(The system has directly deducted the discount amount in the product)
You're not just buying a Backpack, you 're buying new adventures. CHOOSE YOUR SIZE AND YOU 'RE READY !
Do you hate seeing your dog's big, sad eyes when you go on an adventure and your dog can't come with you?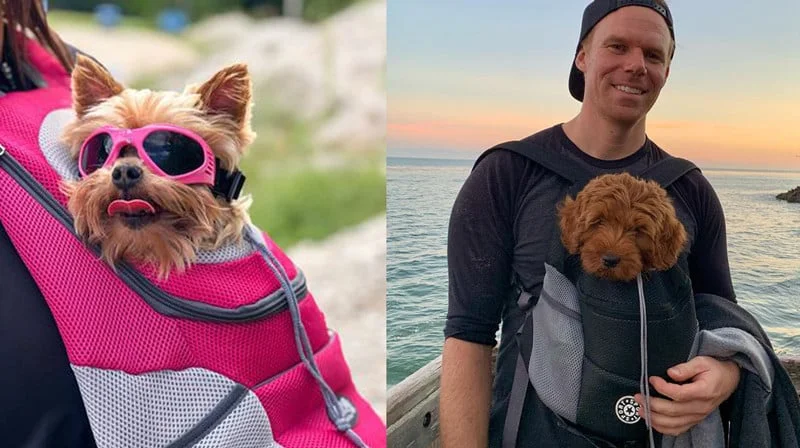 No dog should feel anxious or limited by age or mobility!
The design of the Noblepawz™ Dog Back Bag is based on years of research and feedback from loyal customers. With additional storage, cushioning and ventilation, the Noblepawz™ Dog Backpack is built for hiking, cycling and hiking. So you never have to leave your best friend behind! It 's perfect for dogs with separation anxiety, elderly dogs, injured dogs, or just puppies who want to come along!
Bring your fur baby with you!

Safe, secure and comfortable

Fits almost all sizes and breeds

Ventilation to keep the dog cool


Rated #1 dog carrier backpack
COMFORT FOR YOU & YOUR PETS
Designed for your dog to have unrestricted visibility and participation, and can join in on all the fun! Features a thick inner padding and is made of extremely breathable fabric to keep your dog cool.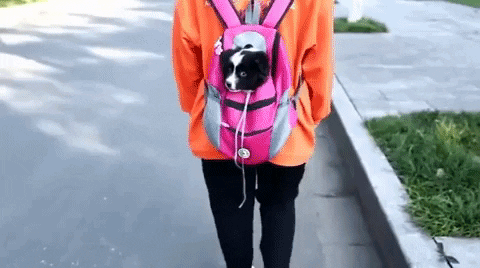 SAFETY, SAFETY, VENTILATION
Two side strap pockets allow you to store snacks & toys and adjust for the perfect fit. The crossbody strap minimizes any erratic movements to keep your valuables cozy, even when you're on the go.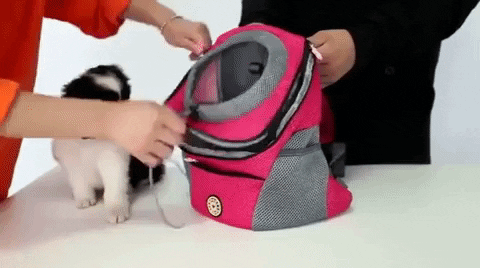 PERFECTLY ADJUSTABLE, FITNESS
It features breathable sides for full outdoor effect, an easy-to-pull zipper, adjustable side pockets for all your essentials, and a D-ring collar hook for added security. . Wear before or after.
⚠️ Limited stock due to high demand ⚠️
This is a great gift for yourself or your friends!
Click "ADD TO CART" to get your product right away!